While Cole certainly had some amazing songs of off 2014 Forest Hills Drive, "Be Free" was his shinning moment. Simple, yet profound, "Be Free" was a reaction to the killing of Michael Brown, and is one of the most passionate songs of the year.
Nas spitting over a J. Dilla beat. Nuff said.
A bombastic, energetic, and conscious track, "No. 99" is the best of Bada$$'s singles off of B4.DA.$$.
A clever food/love metaphor and a gorgeous hook from Saadiq made this the standout track on an otherwise mediocre album.

Common spits some hot fire over a great No I.D. production, but who really shines is Ab-Soul. Soul sounds confident and sharp, and has one of the best guest verses of the year.
"Seasons" may at first sound like an alternative 80's pop song, the lyrics have a lot of depth. Future Islands wrestle with a break up, and the struggles of trying to change oneself for their significant other, an issue many listeners can relate to.
The first half of the song is pretty repetitive and boring, but "Wonderful Everyday" redeems itself with a booming, joyous ending. With assistance from Wyclef Jean to Jessie Ware, "Wonderful Everyday" is an upgraded "Happy" that isn't overplayed yet.
One of the simpler songs off of the
M.A.F.E. Project
, BJ abandons some of his more recent poppy sounds to create a smooth, heartfelt track.
A flipped version of Drake's "Days In The East", PARTY struggles with his feelings with his girl, wondering if they're true or just lust. The submersive, lonely track is perfect for listening to alone late at night.
The lulling horns match well with Bon Iver's echoing voice, and the track is a much welcomed return from Bon Iver.
Although not a terribly complex song, Scott combines multiple elements to create a muddled, yet elegant melody.
Over a dark, simple production, Rocky flexes all up and down the track to create a banger. It's A$AP Rocky doing what he does best.
An ariose ending to an amazing EP, Rashad and SZA have great chemistry as they happily bounce back and forth on "West Savannah".
Over a fast-paced production that would've been perfect for College Dropout-era Kanye, Logic hurriedly sums up everything his debut album is about, with slick lines like "Won't speak on my bank account/so many commas I'd have to pause/ and I can't afford to just waste the bars". It's the best outro song on any album of the year.
An ode to her young daughter and her deceased brother, "Promises" is an extremely passionate song and is the only tear-jerker on this list.
Over blaring synth horns with deep bass drops, Staples spits about the violence he grew up around. The frantic production matches perfectly with Vince's delivery.
The standout track from
You're Dead!
, blends together Lamar's vocals into the instrumentation that he sounds like another aspect of the beat. The jazzy, hurried production from FlyLo is some of his best
SZA flows across a mellow beat courtesy of XXYYXX and is assisted by a very unique Chance verse, and ends with a sweet harmony from both artists. The sleepy track is the definition of cloud r&b.
With the coolest rap video ever created, and a rock-heavy production, this Harley-dedicated song is tremendous, and leaves fans wanting to hear more of Bronson's buttery flow.
A gospel-heavy track with Caesar tackling religion and death, this is one of the most stunning songs off of
Praise Break
, with gorgeous guitar riffs to boot.
If there was an award for the best song title ever, this would win. It's hard to pick the best song off of
RTJ 2
, but the explosive (literally) production with Rocha's looped vocals takes the cake.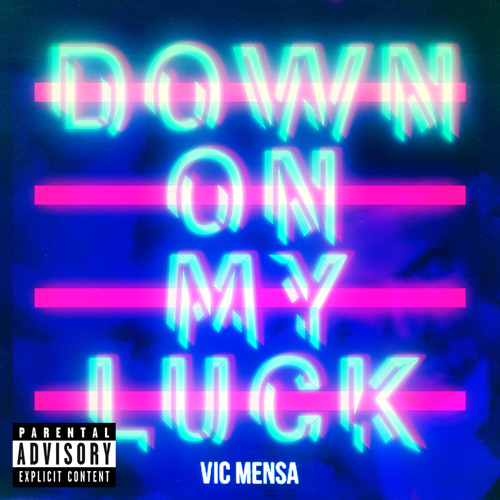 Mensa flows effortlessly over a kickass bouncy production that blends in party music with Mensa's distaste for the struggles of Hollywood. This is Mensa at his best, and everything about this track is extremely polished. Screw "Fancy", "Down On My Luck" was the song of the summer.
When Soulja Boy and Drake originally made "We Made It", it already was an awesome anthem. But Electronica made it something so much more. Having two of the mostly lyrically gifted rappers of all time jump on the remix crafted one of the best songs of the year. "We Made It (Remix)" is a banger with a message.
I know this is a controversial opinion, but I think "i" was not just the best, but the most necessary song of 2014. In the midst of police brutality, and the realization that racism is thriving much more than most people thought, out burst "i" like a shinning light. Most of K.Dot's features this past year have been aggressive and savage, but on "i", Kendrick takes up an entirely new flow, crying out for positivity and inner happiness. Lamar is a leader in the rap game, and this change of tone and plea for peace is much needed. And besides the importance of the song, it's just plain great. The upbeat, sample-heavy production is mesmerizing, and Lamar switches up flows and bursts at the seems with happiness while tackling ideas like depression, death, and being imprisoned. If this song doesn't make you want to get up and dance every time you hear it, you're lying. "i" really will make you love yourself.