The use of EP's has been gaining a lot of popularity recently. As an outlet for artists to collaborate, try new things, and hype up larger projects, most rappers have released at least one EP. Last year, some notable EP's were Jhene Aiko's
Sail Out
and Action Bronson's
Saab Stories.
This year, there were some extremely strong EP's, even a few that could contend for project of the year.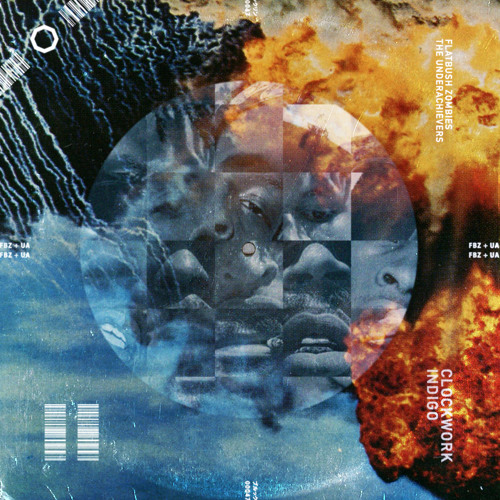 Brooklyn rap groups Flatbush Zombies and The Underachievers have often collaborated and toured together. To hype up their most recent nationwide tour, the groups came together to form Clockwork Indigo, and released a free, five-track EP under the same name. The EP features the five rappers going bar for bar on production ranging from flowing to head-banging. Each song, from the explosive "Benefit Concert" to the socially conscious "Butterfly Effect" features superb chemistry between this newly formed super-group.
Another free, tour-hyping EP, the four songs show PARTYNEXTDOOR crooning over more self-produced beats, with the help of Travi$ Scott and Ca$h Out. While less complex than PARTY's most recent full-length album, PNDCOLOURS is nonetheless a great listen.
The producing duo behind Drake's "Hold On, We're Going Home" released their first commercial project this summer. The five songs contain the pair's echoing vocals over their atmospheric, refined production that would fit perfectly in an H&M. A Place Like This shows that Majid Jordan are a lot more than just guest producers.
Hell Can Wait
finds Vince Staples at his strongest. Staples takes his listeners into his youth in Long Beach, California. From having fiends knock on his backdoor asking for a fix to seeing police brutality in his city, Staples paints a vivid image with his most poignant and conscious raps to date. Production is some of the weirdest of the year, from the banging synth-horns on "Blue Suede" to the eerie creaks in "Screen Door.
After releasing two free EP's independently, the newly TDE-signed songstress released her most best project to date. The neo-soul album finds SZA crooning about love and life over some of the best production of the year, from producers like Mac Miller, DJ Dahi, Emilie Hayne, and XXYYXX. "Child's Play" with Chance the Rapper and "Babylon" with Kendrick Lamar are standout tracks, but there isn't a single song on this EP I don't like. Z is the perfect EP to vibe to.

Praise Break is undoubtedly the most beautiful, soulful project of this year. Producers Jordan Evans and Matthew Burnett, who crafted Drake's "Pound Cake" create distinct sounds in only seven tracks that Daniel Caesar easily croons over. It's a quasi-religious/love project, but is something so much better than either. From the sparse piano keys of "Chevalier" to the striking guitar riffs on "Pseudo", Caesar perfects each track with an astonishing vocal range. Praise Break is a must cop.
When Isaiah Rashad first began to craft his debut project, he had a lot of difficulty coming up with a theme, as shown in the etched out names on the cover art. But when he released Cilvia Demo in January, it was as perfect as it could be. It's truly amazing that the newest signee to TDE, who had never dropped a single project before, crafted the best release from the camp this year, and one of the best projects TDE has ever released. Rashad details his story growing up in Tennessee, in an extremely relatable manner. Racism, suicide, parenthood, and love are all wrestled with in Cilvia Demo, and is so refined that it nearly rivals good kid, M.A.A.D. city in story telling. The production is superb as well, with a unique, southern boom-bap sound with a cloudy twist. From bangers ("R.I.P. Kevin Miller") to introspective records ("Tranquility") to melodic ("West Savannah") Cilvia Demo has everything any hip-hop fan would want. This slept-on record should be heard by all.